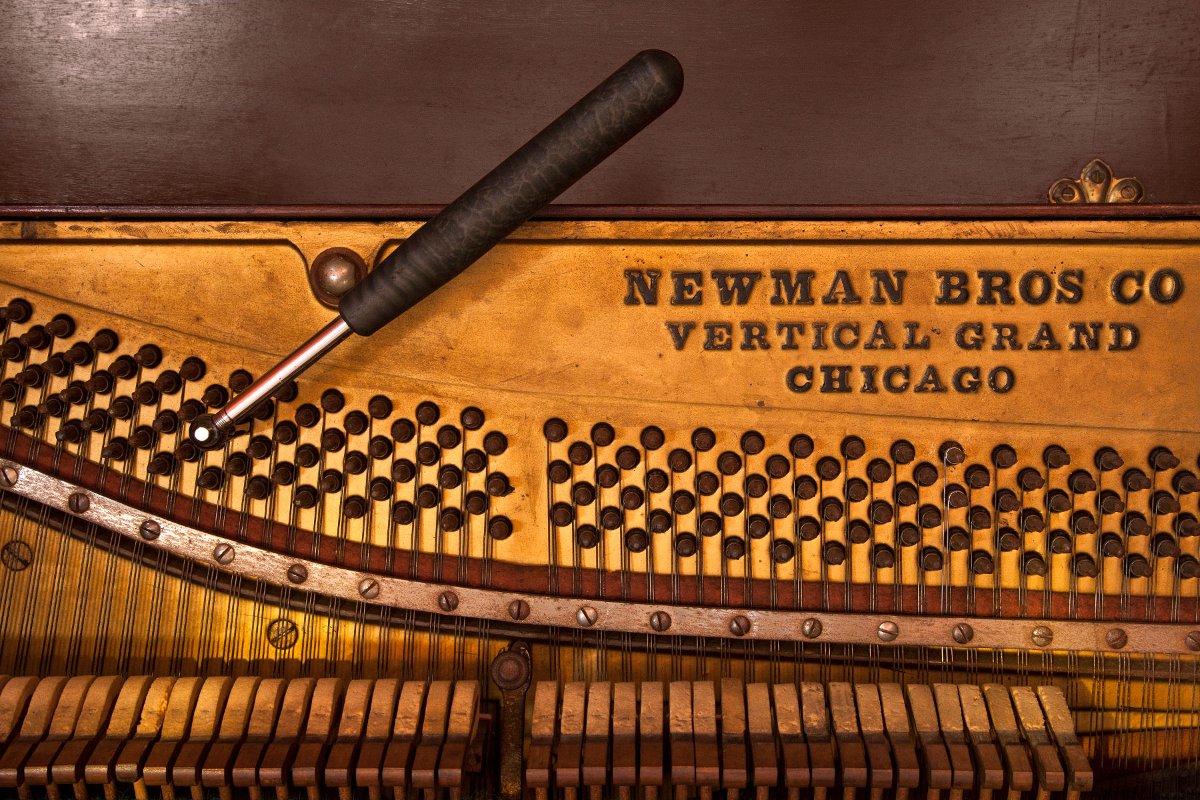 Ryan Peterson
Piano Tuning, Service, and Repair
***i am no longer offering tunings or repair in the new orleans area***
**please contact henry artigue for these services at 504-669-0048**
*let him know that you were referred by ryan peterson*
Whether you are a parent with a musical child, a professional pianist, an owner of a music venue or educational institution, or just a person who plays for enjoyment, you deserve to play an instrument that sounds beautiful. Your hands should soar across the keyboard at will, not becoming tangled in sticky keys, broken strings, or sour notes. Together, we can keep your piano sounding and feeling like new for years to come.
TUNING
Just like other string instruments, your piano is made of materials that swell and contract with seasonal changes in humidity and temperature. This means that your piano will go out of tune over time. If you notice a specific note that sounds off, octaves that clash, or that your piano doesn't sound right when played with other instruments, a piano tuning is probably in order. Ideally, your piano would be tuned at least twice a year. A basic piano tuning costs $125, and generally takes one to two hours to complete.
PITCH RAISE
A pitch raise may be required if your piano has not been serviced in a long time. When every note in a piano is extremely flat, the strings must all be tightened to approximately the correct tension before a fine tuning can be performed. A pitch raise requires extra time and therefore costs an extra $25 on top of a standard tuning. If your piano is not played along with other instruments, the piano can be "tuned to itself". In this case a pitch raise is not required.
REPAIR
Eventually, wooden parts in your piano may crack, glue may weaken, pieces of felt may detach, and strings may break. Piano repairs can often be performed on site, but if a repair requires glue, the piano should not be played for at least 24 hours while the glue sets. Occasionally, worn or broken parts may need to be replaced, especially if warped, damaged by rodents, or missing completely.
If you have broken strings, do not remove them from the piano. The original string must be measured to ensure it is replaced with the same size string. I charge $15 for each replacement string (bass strings cost extra). Other repairs are priced on an individual basis according the cost of replacement parts and time spent on the repair. Taking a photo of the part needing repair and emailing it to me can greatly expedite the process.
REGULATION
Sometimes playing certain notes on your piano just doesn't feel right. Keys will stick. Hammers will double-strike or not strike at all. Strings will continue to sound after you have released the key. These are all symptoms that your piano needs regulation.
There are many parts in your piano that can be adjusted to compensate for wear and compacting of felt. Most of the time, it only takes a few small adjustments to get things back in proper working order. However, pianos that have been untouched for many years can require hours of regulation work to become playable again.